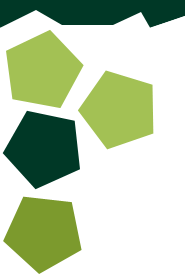 New Arrivals
HDRP Planters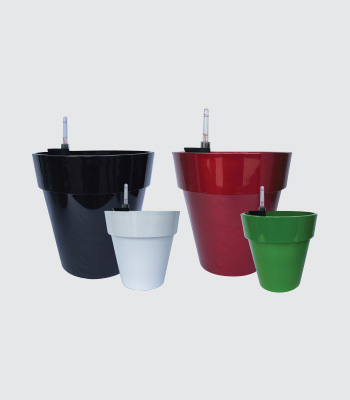 Model – 1
Dimensions
| | | |
| --- | --- | --- |
| Article No | Dia X Ht (cm) | Weight |
| D 14 | 14x14 | 0.16 |
| D 19 | 19x19 | 0.33 |
| D 24 | 24x24 | 0.71 |
| D 30 | 30x30 | 1.42 |
| D 37 | 37x37 | 2.05 |
Description
Calix – Round planter with neck and water system
Available in 5 sizes in 5 colours and provision for custom made new colours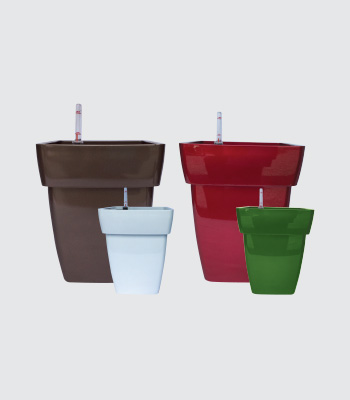 Model – 2
Dimensions
| | | |
| --- | --- | --- |
| Article No | Dia X Ht (cm) | Weight |
| S 19 | 19x22 | 0.53 |
| S 24 | 24x28 | 1.04 |
| S 28 | 28x34 | 1.77 |
| S 32 | 32x40 | 2.21 |
| S 37 | 37x47 | 3.21 |
Description
Calix – Round planter with neck and watering system
Available in 5 colours and provision for custom made new colours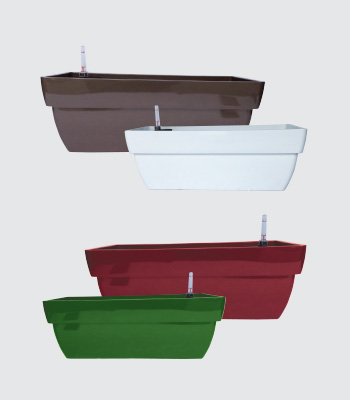 Model – 3
Dimensions
| | | |
| --- | --- | --- |
| Article No | Dia X Ht (cm) | Weight |
| S 58 | 58x25x21 | 2.1 |
Description
Beta – Rectangular planter with neck and watering system
Available in 1 size and 5 colours and provision for custom made new colours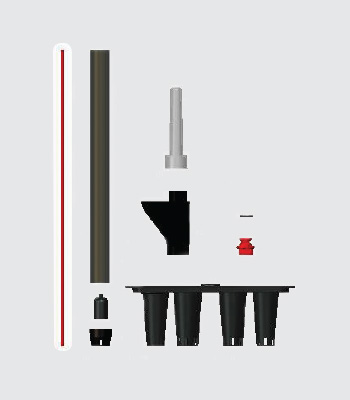 Watering System
Dimensions
CONTENT
INHALT
14
1
1
1
18.5
1
1
1
24
1
1
1
30
1
1
1
37
1
1
1
18.5
1
1
1
24
1
1
1
27.5
1
1
1
32
1
1
1
37
1
1
1
58x25
1
2
1
Description
Pots are enhanced with Self watering irrigation system. This will solve the problem of over watering and under watering both of which are detrimental for the growth of the plant. Has the capacity to store water at the bottom enabling the proud plant owner to leave it alone on a holiday out.
There is a base storage plant underneath for water storage. The roots of plants penetrates and sucks water to its requirement. Water also enters top soil when its dry by osmosis. There is a water metre which will help us to identify the quantity of water in pot storage tank.
Thus helping the plant to take in the water required and stay healthy. Liquid fertilizers could be mixed to water in the storage area.